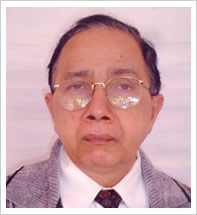 Lt. Gajendra Kachhwaha Founder & Chairperson
Lt. Gajendra Kumar Kachhwaha was an outstanding personality in the field of Education with a far sighted vision and a time-tested personality. He was a post graduate. He was truly a learned person and a devoted teacher who served for more than 10 years in a school in Nigeria. Having an attachment towards the native place, he was encouraged by an idea of opening a school in Jodhpur so that he could utilise his experience & Education of abroad and benefit the students of Jodhpur. In 1986 he returned to India and in 1987 July he laid the foundation of St. Austins School.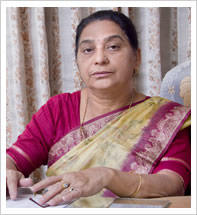 Bina Kachhwaha
Mrs. Bina Kachhwaha, the Director also served as an educationist in Nigeria. Under her leadership the school has shown a rapid progress from 1987. She along with Gajendra Kachhwaha laid the foundation of school and with her constant endeavours school engraved an image in the hearts of people. She infuses enthusiasm both among the faculty and the students with her rich experience and calm personality, handling matters of academic interest. With her kind and affectionate attitude the staff and students love to be part of school.
Lion J.M Kumbhat
Lion J.M Kumbhat, the President a social worker heads various social organisations in Jodhpur. He has been the President of school since the inception of school. He constantly emphasises on quality improvement and takes measures to provide more and more facilities to the students. During his interaction with the parents, students and society he lays stress on the importance of discipline in student's life. He believes that discipline is the most essential equipment for students; the acquisition of discipline should be primary goal of all endeavours.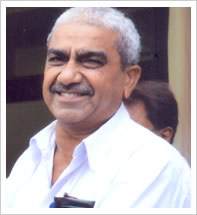 Anand Singh Bhati
Anand Singh Bhati, Secretrary has been contributing immensely to the institution through his incredible experience of 42 years in teaching. After giving his services as a Lecturer in Government schools of Rajasthan he is rendering honourery services to this institution. He believes that Education must impart knowledge, develop skill, and confer balance and implant insight. The student must become the useful member of the society, earning not only his bread, but bread for many in the community.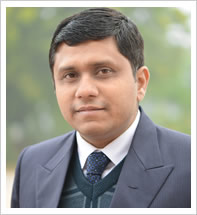 Bhupesh Kachhwaha
Bhupesh Kachhwaha, Adminstrator a young blood has unshered in a modernistic, student friendly atmosphere with his enthusiasm, passion & devotion. Believing in the dictum "Change is the only constant", he has metamorphosised this instiution into a student centered learning environment.