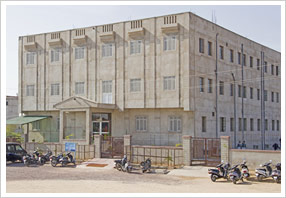 Listen to every child, Focus on every child with this objective the school laid its foundation in the year 1987 in Shakti Nagar, Jodhpur. The school was established under the chairmanship of Lt. Gajendra Kumar Kachhwaha who himself was an Educationalist. The institution is affiliated to Board of Secondary Education, Rajasthan. Since, the establishment the school strength is increasing and has taken a strong position in the hearts of people of Jodhpur. Whether board results, sports the school has been in the forefront and has motivated each and every child to show his hidden talent.
St. Austin's School, Jodhpur is synonymous with academic excellence and the development of personality. It imparts immeasurable values and ethics to the students and emphasises on hard labour so that their academic performance can be much better at the level when they entered the school. The curriculum followed at all levels is flexible and enables the new trends in education to take roots in the education system. This helps to adjust in the rapidly changing educational system.
Initially, in the year 1987 the school was started in a rented premise with 75 students by the time the building of the school was getting constructed. Gradually with the hard labour and extra efforts of the founders and the teachers the strength of the school increased year by year and in the session 2013-2014 the strength of the school has increased by more than 2100 students.
As the strength of the school increased the school had to shift its senior classes (Class VI to XII) at a separate location in a new building (Shri Ram Nagar, Behind R.T.O, Bhadwasia, Jodhpur) where much better facilities have been provided to the students.
Vision & Mission
Vision: - " To make each and every child improved in his personality and academics at a better level when they entered the school. "
Mission: - To constantly and comprehensively evaluate each and every child in his performance through regular tests, extra class for weak students, setting short targets for the students in academics and to organise such activities for the students by which students open up and overcome with their hesitation and improve in co-curricular activities so that they become asset to the nation and participate progressively to strengthen the nation in all aspects.